Namaste 🙏
Let's Get in Touch!
TESTIMONIALS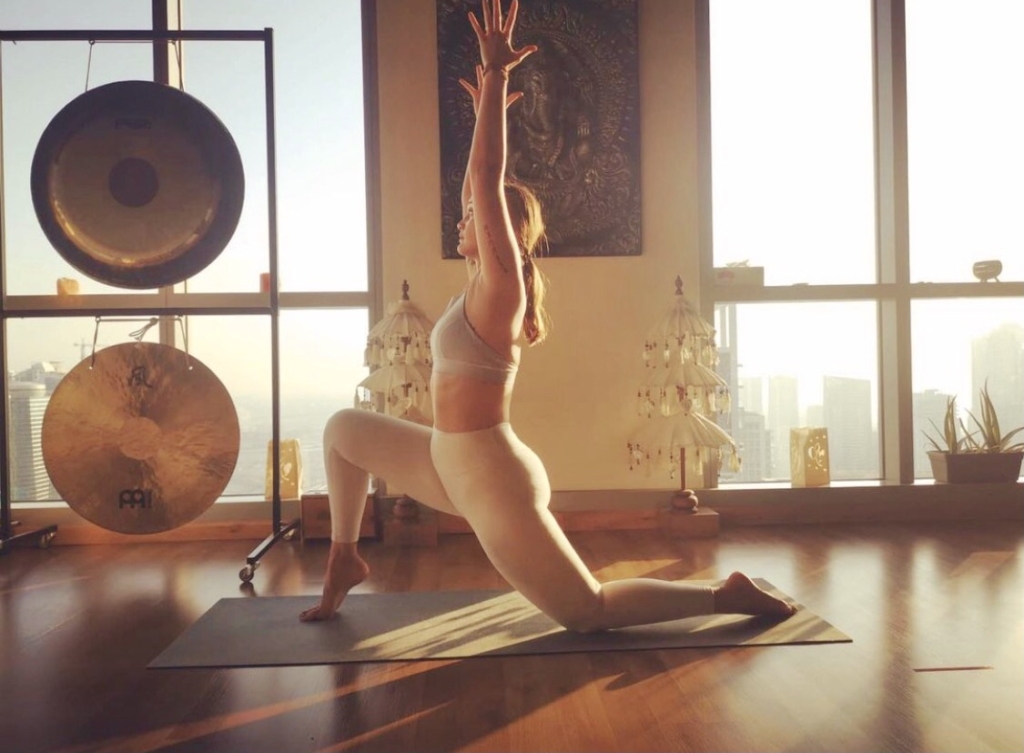 Kaitlynn Simmonds – I really enjoyed having 3 different teachers and learning about Yoga from my teachers who all had diverse backgrounds. I especially enjoyed learning about the spiritual side of Yoga. Although, I am not the most advanced Yogi I wanted to deepen my knowledge and they made me feel welcomed and safe in this journey. I really appreciate that in the end we had to teach a class and that is another area that Karma has been extremely supportive by allowing me to teach Community Classes in the studio which enabled me to grow and improve as a Teacher.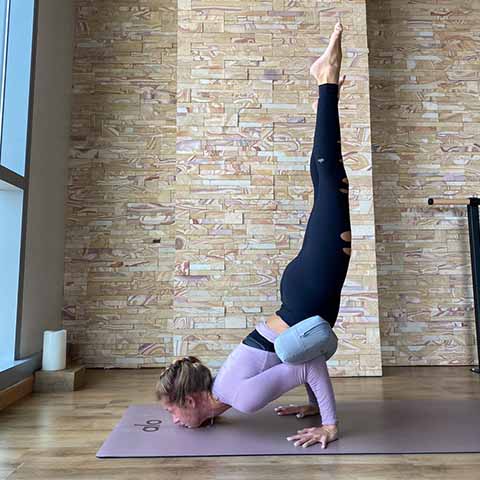 Elizaveta Vlasova: I did my yoga teacher training in June 2020. This current time of the year was a perfect decision to complete something I have dreamt of for a long time. I really enjoyed every moment of this YTT, every teacher is very special and knowledgeable. I would highly recommend doing the training in Karma. The price is reasonable and the experience you get is great. Miss those times!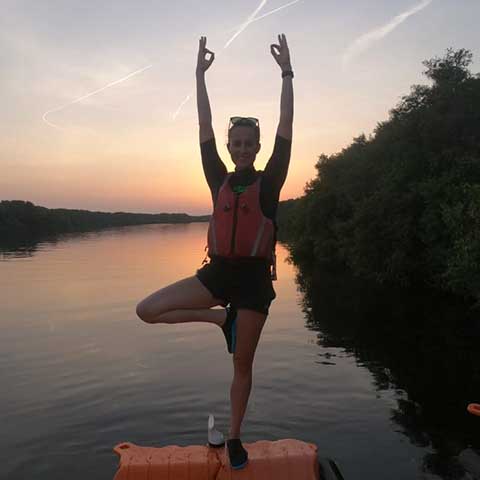 Sarah Slight: I absolutely loved doing my 200 YTT at Karma Yoga. My teachers, Desire and Ioana are amazing and I learned so much from them. It was such a life-changing experience.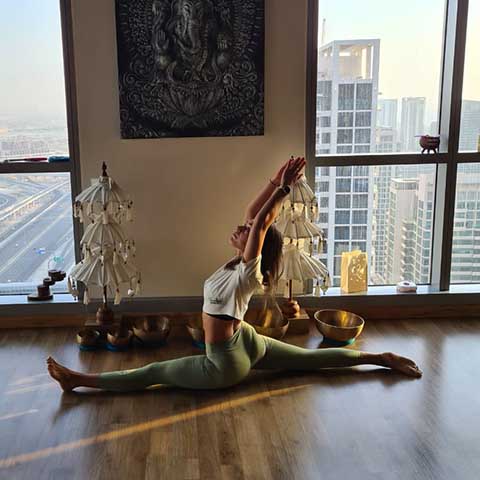 Anna Moseiva: Did my yoga teacher training this summer with Karma yoga. Very happy with my decision, as now I feel very confident and knowledgeable about different aspects of yoga history, anatomy, and yoga sequencing. Really liked the teachers, Ioana and Ozge. They are very professional, ready to share their knowledge and experience, keeping an open mind to others' ideas and decisions. The whole teaching process altogether was quite intense, but fun. I really recommend Karma yoga to be your school of choice.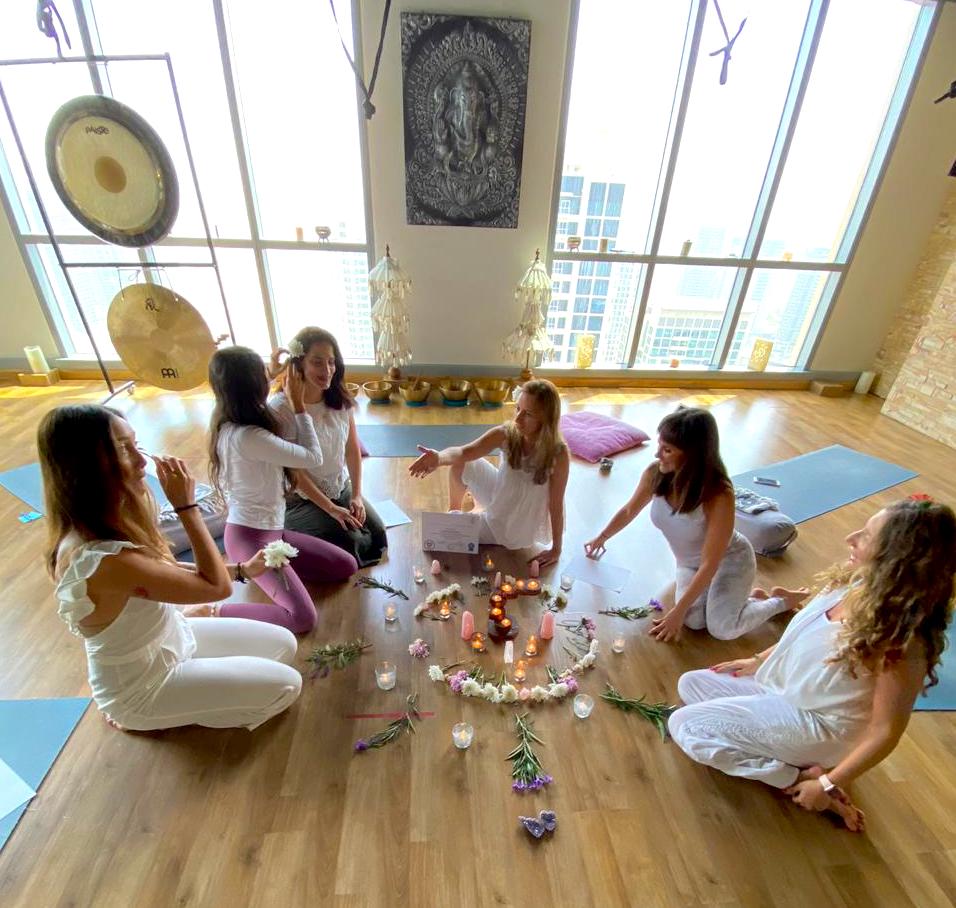 Chirine Khaled: It was a great journey with great teachers, it felt like a family. We went through all basics of yoga and ended up having a well-rounded figure of the course.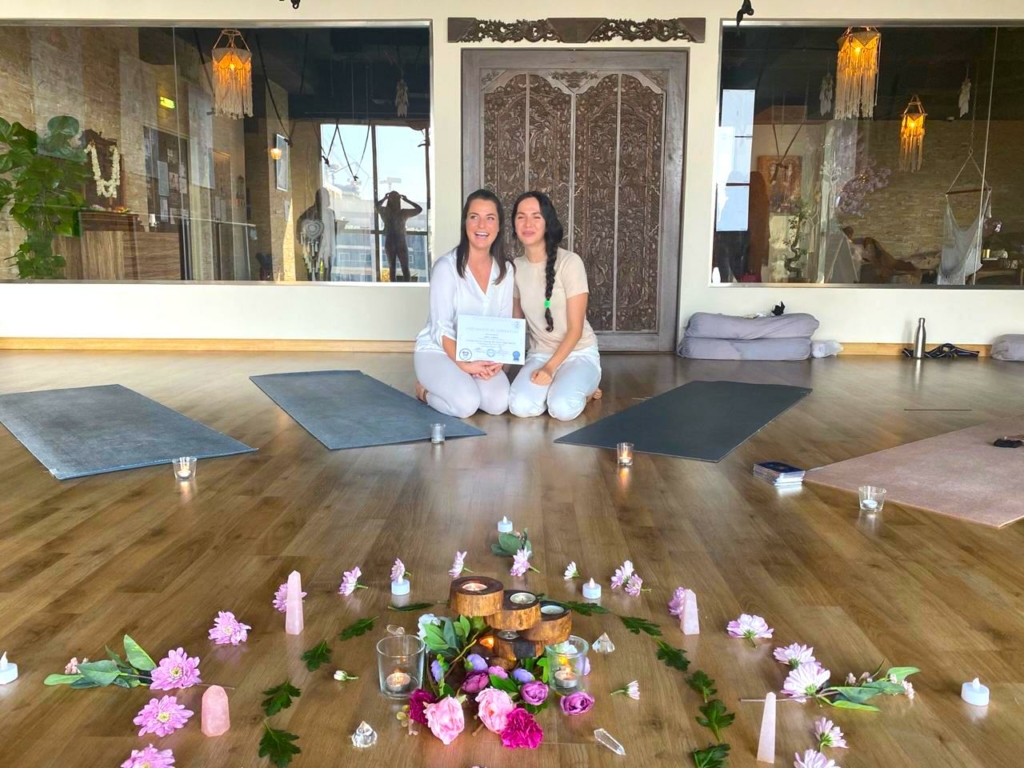 Lenka Cardová: I go to Karma for classes and did my YTT there too. This place is just perfect in every way! Staff is very helpful and friendly, teachers just amazing with a lot of knowledge and passion for yoga. They have many different classes and plenty of workshops and meditations to try. Which is not that easy to find. Studio has Bali bliss vibe and you always leave relaxed and peaceful. Totally recommend this studio ✨🧘🏻‍♀️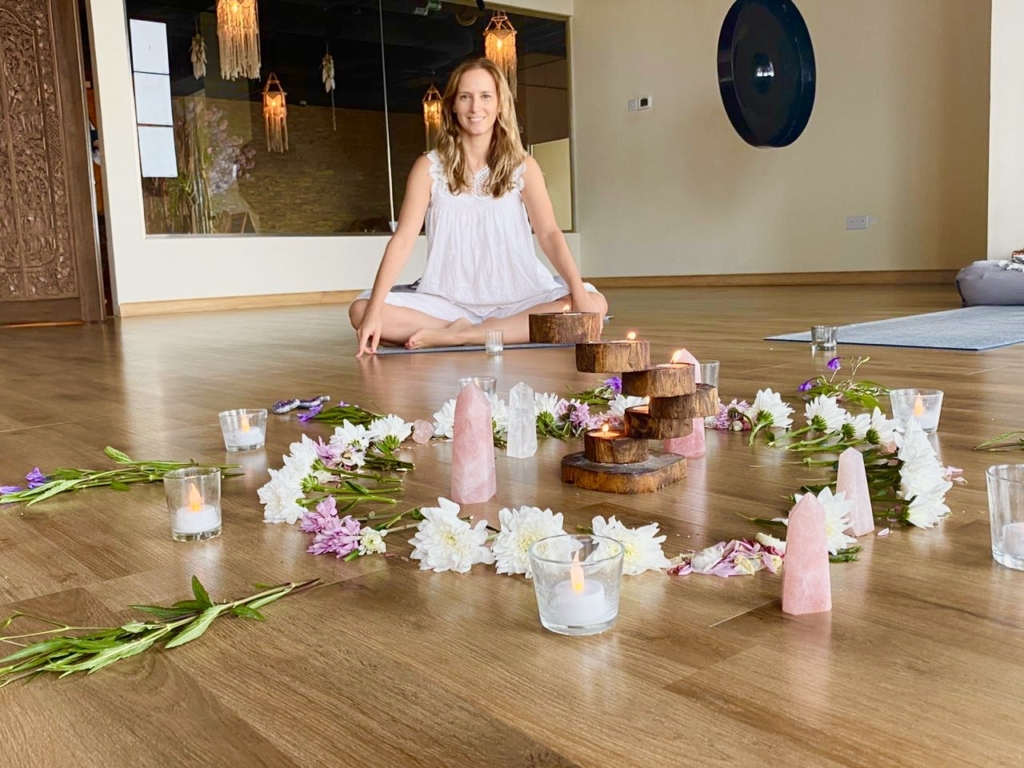 Natalia Diaz: Today I graduate from RYS200 Yoga Teacher Training along with my incredible teachers Ioana, Ozge at Karma Yoga, and my colleagues 🌸 (Mr. Covid also collaborated for the extra free time). So grateful for all the energy received, what I learned, the laughs, and the wonderful experience that led me to know myself more and better. I read somewhere that "it is not always about moving around but about learning how to stay still but in a different way" Here I learned to feel inspired and open to whatever is coming to me. Nothing happens just because. I don't know how I got to this amazing studio but it was right where I was supposed to be. Namaste 🙏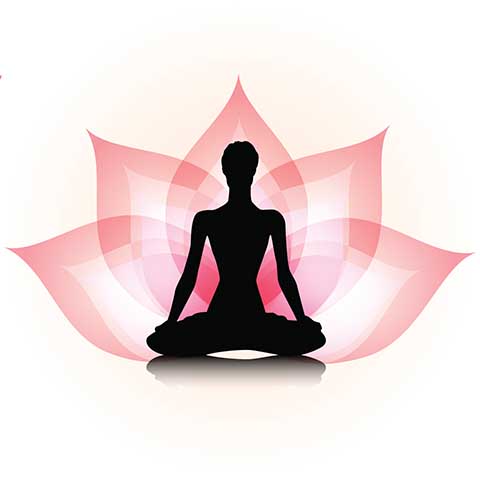 Mai Ahmed: I consider myself lucky for receiving my 200 Hr teacher training in Karma Yoga Studio, I attended many classes later in different places but never have I seen or felt what I have experienced in Karma studio. They teach yoga authentically and this leaves you with a very unique feeling that you rarely find anywhere else. I am forever grateful for the type of knowledge and high-quality practice karma yoga is offering!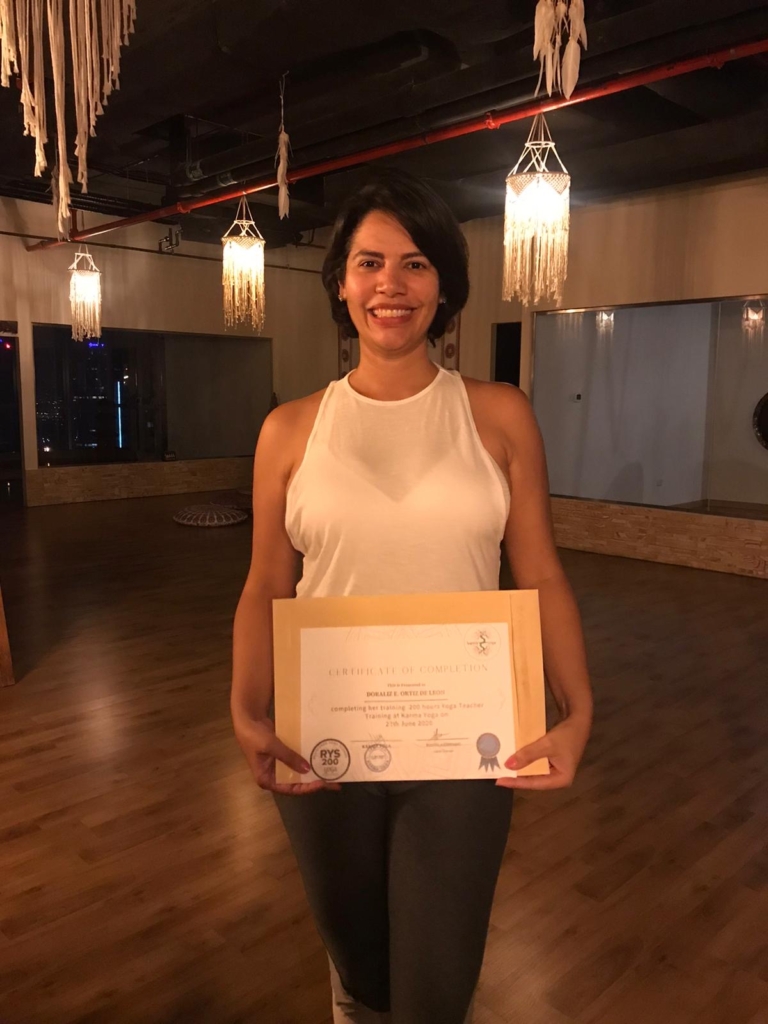 Doraliz Ortiz : Karma Yoga Studio is a sanctuary for yoga practitioners, my happy place. The studio itself is inviting and relaxing, and they have are many options for yoga classes and workshops. The teachers are prepared, hard-working, and dedicated. I just completed my Yoga Alliance teachers' certification with them, met some wonderful people, and now have the opportunity to teach at the studio.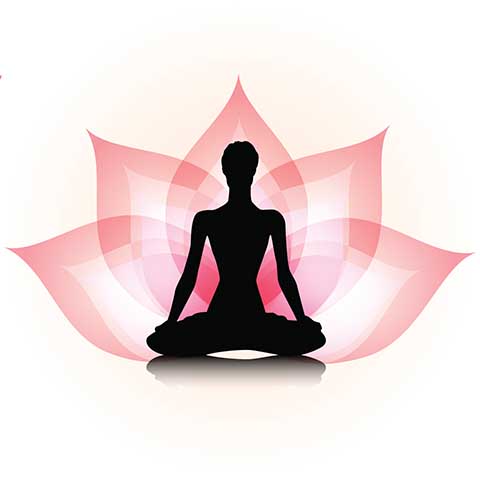 Syska Gulastrová: I can highly recommend Karma yoga studio for teacher training. It's a wonderful environment with amazing teachers. The whole month during the training was the best one in 2020. I enjoyed it so much. It was not only teacher training but also a course on how to live my life better and happier. I will never forget this experience.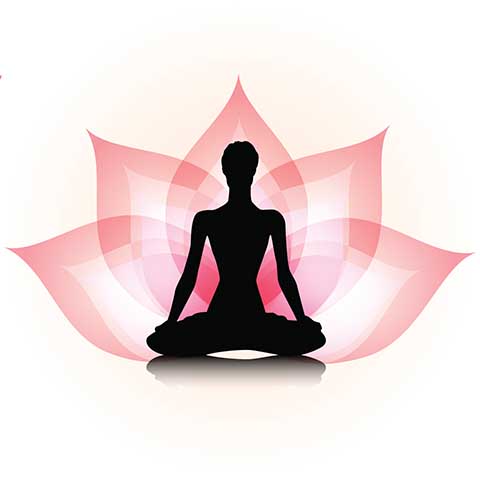 Yulia Mittova: I had a 200h yoga teacher training here. The atmosphere is very friendly, supportive, and healing. Ioana is the best. They are paying attention to each student with lots of care. Helping to grow. It was a very nice experience which I will never forget ❤️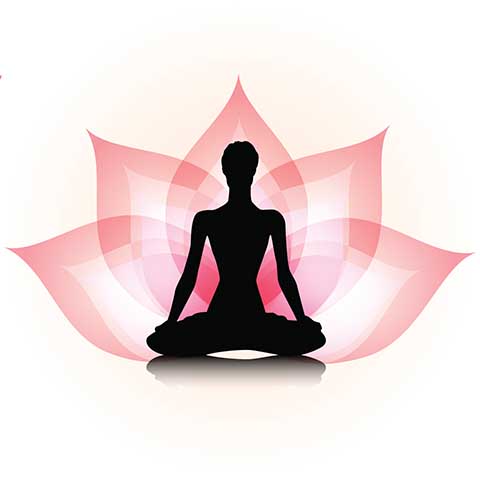 Amy Pope: Karma Yoga's meditation teacher training course was an illuminating experience. The course finished with us each leading meditations, which was incredibly special, to both participate in and facilitate. Thank you for helping me find my truest voice 🥰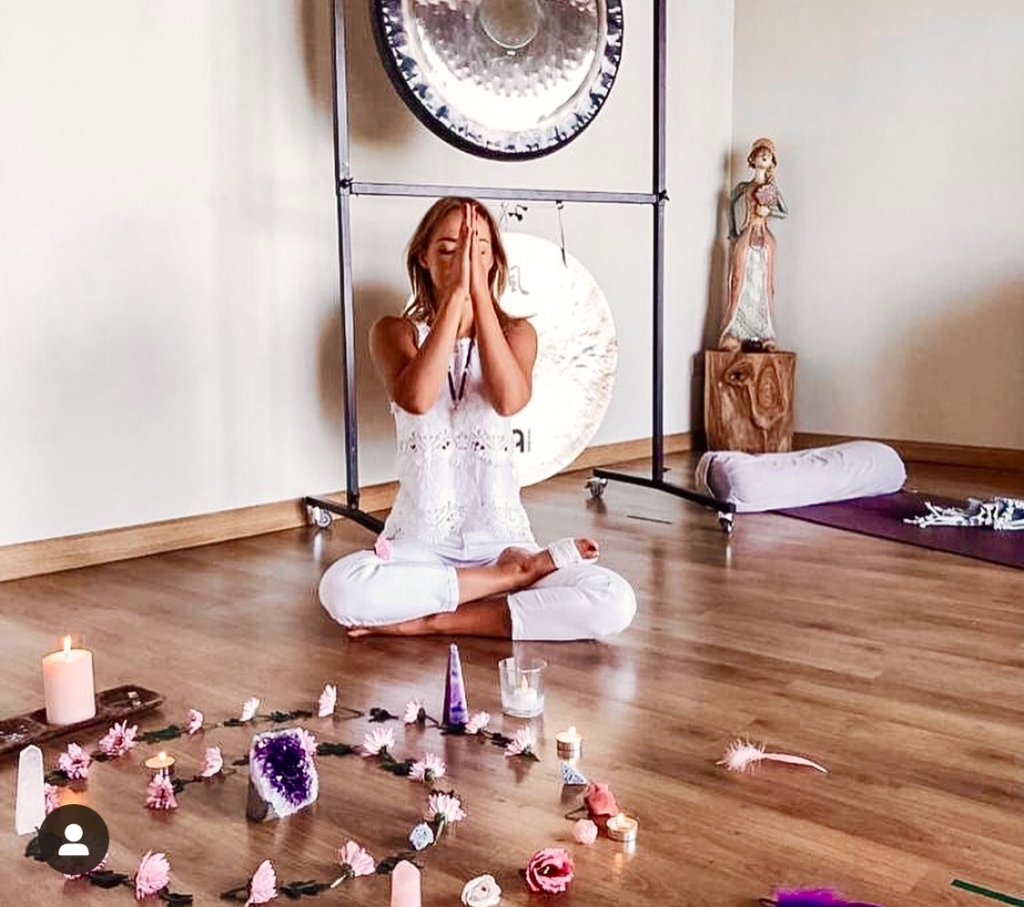 Andreea Vaduva: I decided to start my new journey towards the path that my heart craves with Karma Yoga and the 200 Yoga Teacher Training. The decision was made after I studied more studios and their teachers, Ioana Armeanu who was our main teacher, is absolutely an amazing teacher. With amazing teaching skills, you will learn anatomy in a blink of an eye and she will make it fun, she is kind and caring ❤️ Also all the teachers are so amazing I will start All over again anytime❤️ Francesca will help you with all the logistic part, she is an amazing soul 🙏 Thanks Cesca 🧘‍♀️ Now I am talking from a teacher perspective, what you will get from this Training, is confidence in yourself as a teacher, you will build up a new version of you, a better, more flexible and strong one, you will be able to teach your students your flow, safe and enjoyable. For me was a great experience ❤️🙏👏 Thank you Karma Yoga Team Namaste 🙏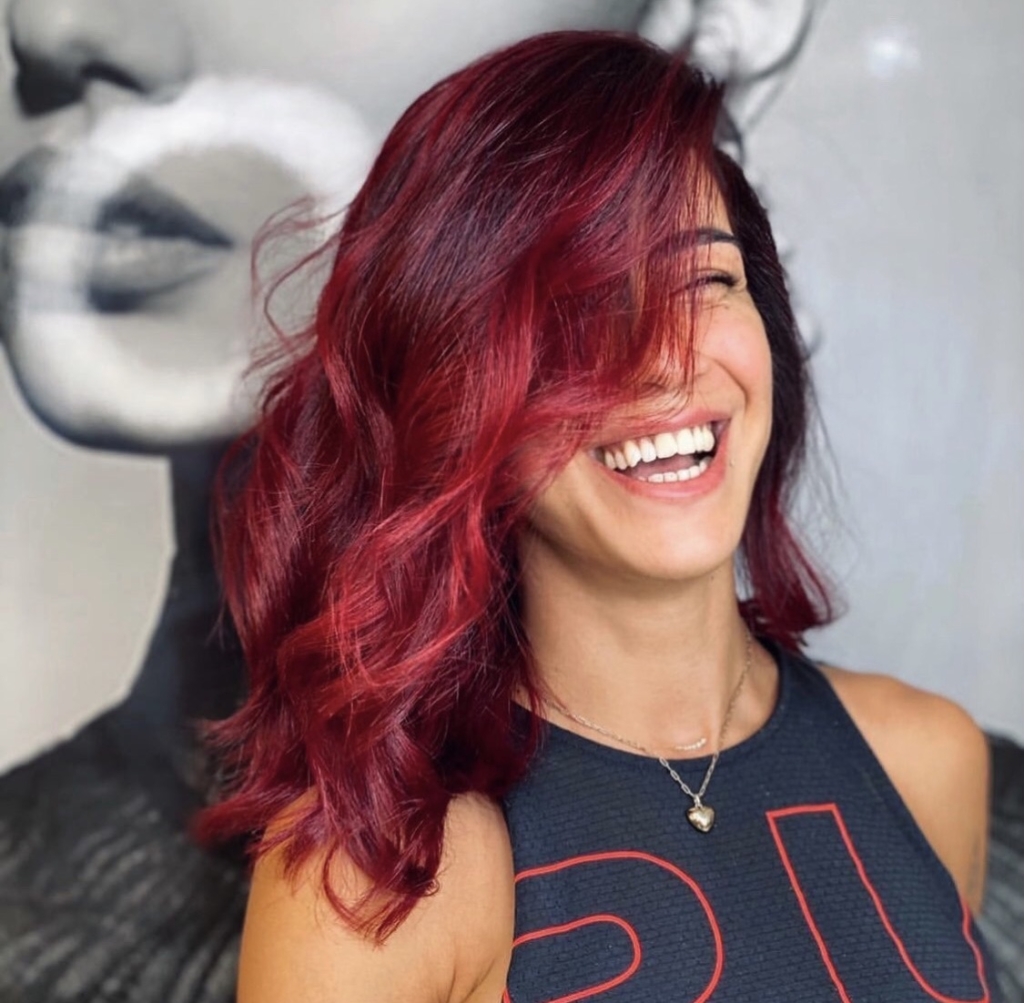 Liza Makram Ibrahim: I can't even begin to explain how happy I am to have signed up for the Yoga Teacher Training @Karma, I'm so grateful for such a wonderful experience, the very welcoming and kind teachers, the Bali vibes, the amount of knowledge I gained throughout the training, and for getting into meditation that's helping me a lot in all aspects of my life, all started at Karma.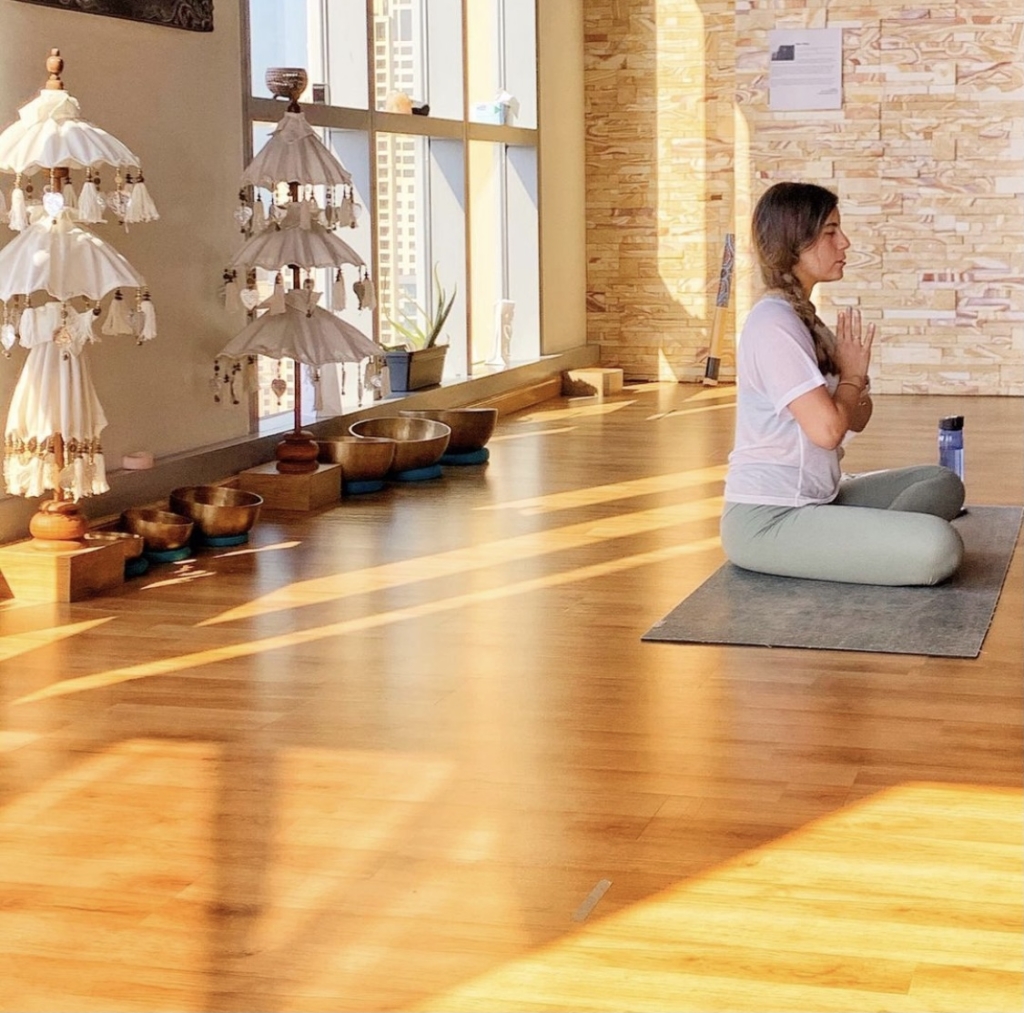 Myriam Soliman: I took my 200 YTT at KarmaYoga, the experience was amazing! We learned so much philosophy, anatomy, yoga sequencing. I was introduced to many things during my training, like chakra dancing, gong meditations, yoga nidra, different types of meditations and much more.
I am confident to teach my own class now and will actually start teaching at KarmaYoga in the community classes once a week.
I grew a lot during this journey and met some very awesome people. Thank you KarmaYoga, for the experience of a lifetime