NAMASTE

Welcome to Karma Yoga Dubai
Welcome to Karma Yoga, a sacred haven in the heart of Dubai Marina where we invite you to explore and deepen your yoga practice, discover your own magic, heal, recharge, relax, learn and thrive!
Our Dubai Best Yoga Studio provides a harmonious and safe space to meet the needs of your mind, body, and soul. We strive to inspire overall wellbeing and offer a variety of yoga, meditation, and other healing modalities.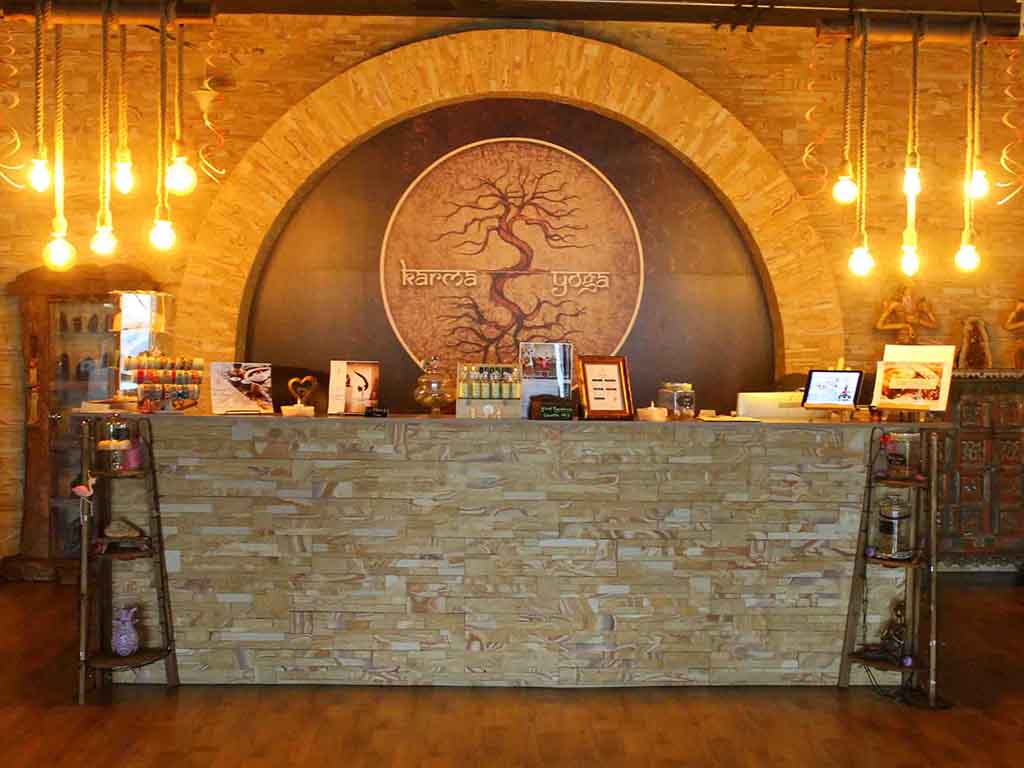 The aim of yoga is ultimately self-realization and to reconnect you to the deepest part of you – to rediscover who you are, and then apply that to your world. Through yoga, you will find peace and balance, self-remembrance; remembering who you are, why you are here, and what you want out of your life. Then bringing that peace, and confidence from the practice on your yoga mat into the rest of your life. Your life will change in miraculous ways!

Our Yoga Studio Dubai

Where are we?
Direction: From Marina Mall go to Ground floor and look for H&M and La Senza, between those stores exit the mall and on the right hand there's a connection to Marina Plaza, then take the lift to 33rd floor
Free Parking: Marina Mall
Paid Parking: Marina Plaza – First Floor