Yoga Studio Dubai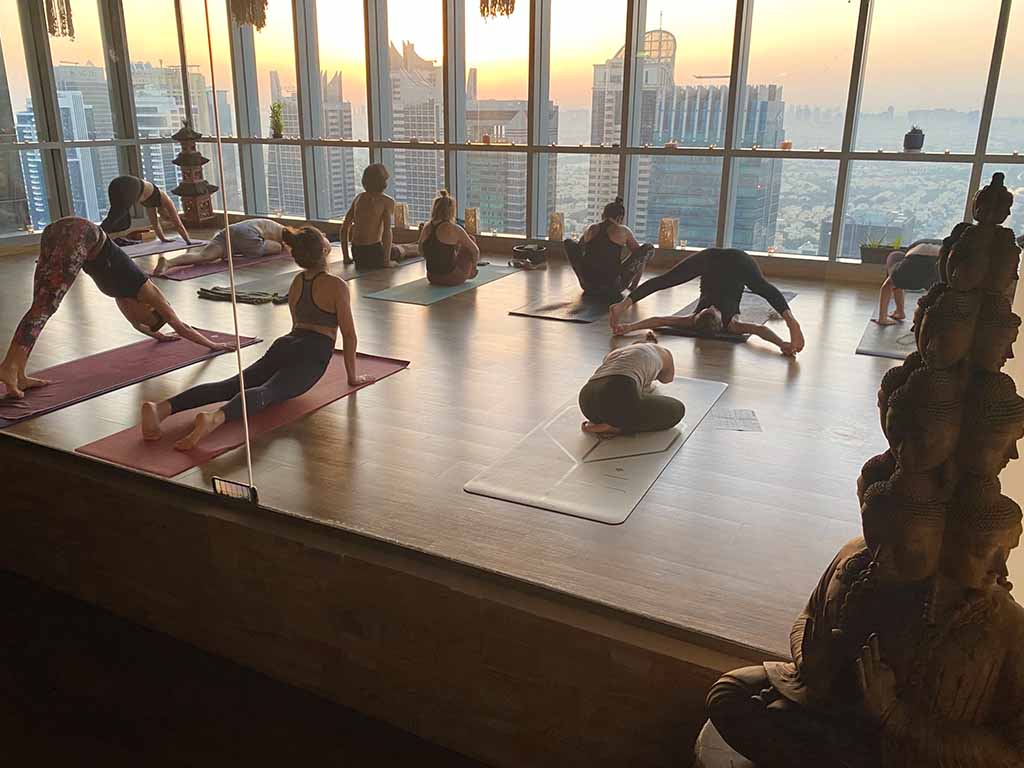 Karma Yoga is a sacred haven for everyone who wants to embark on a life changing journey. We welcome all students and offer a variety of yoga, meditations, trainings, courses, workshops and other healing modalities to support and deepen your practice.
Karma Yoga is a yoga academy as well as an art gallery with statues, temples, crystals & artistic carvings collected throughout our travels across the world in pursuit of valuable precious artifacts.
Our teachers are amazing unique souls who enjoy supporting students throughout their spiritual journey. Our fully certified trainings will empower you and inspire you to be more confident, become more peaceful, live freely and awaken you to discover your true potential.
Our concept was born in the heart of Dubai Marina, where yogis can unwind, connect and share positive energy in a magical space that teleports you to the heavenly island of Bali.
Let Bali Spirit Free your Soul!

KARMA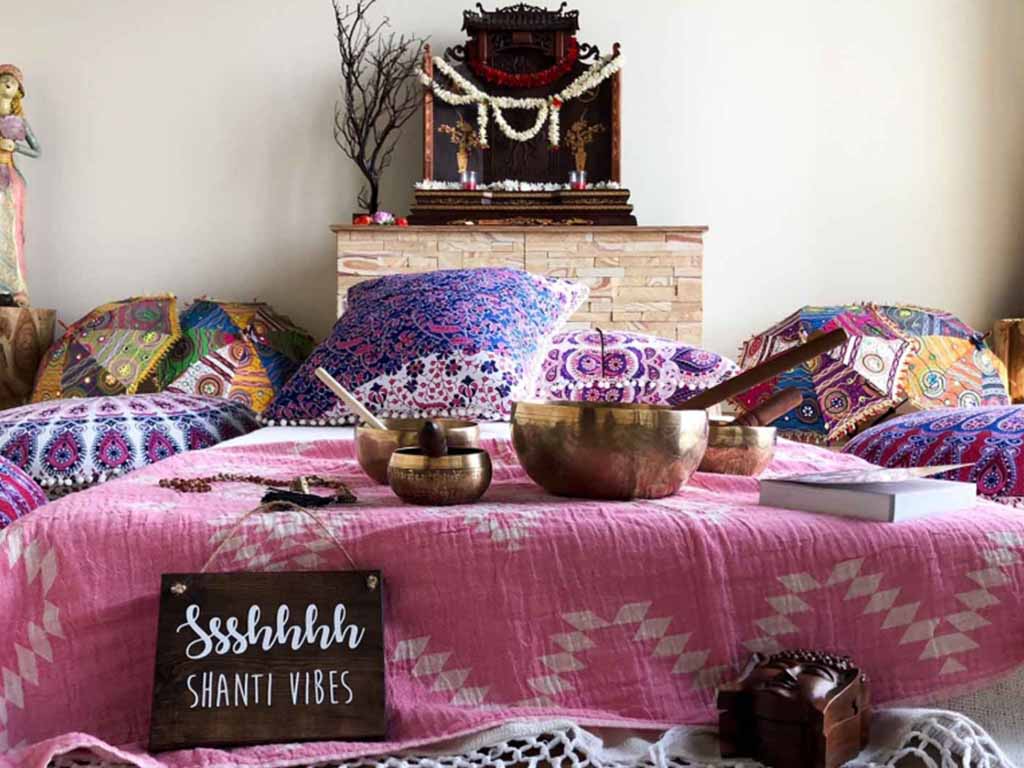 Karma is a Sanskrit term that literally means action or doing. In the Buddhist tradition, karma refers to action driven by intention which leads to future consequences. Whatever we put out in the Universe is what comes back to us. Hence Karma says: Be yourself and surround yourself with what you want to have in your life. Don't' forget When we change who and what we are within our hearts, our lives follow suit and change too.

Karma is our greatest teacher, making us accountable for what we do and giving us opportunities to learn from our mistakes and make amends.

So be Good and Do Good; It is a cosmic law; applies to everyone, everywhere, all the time.

Gallery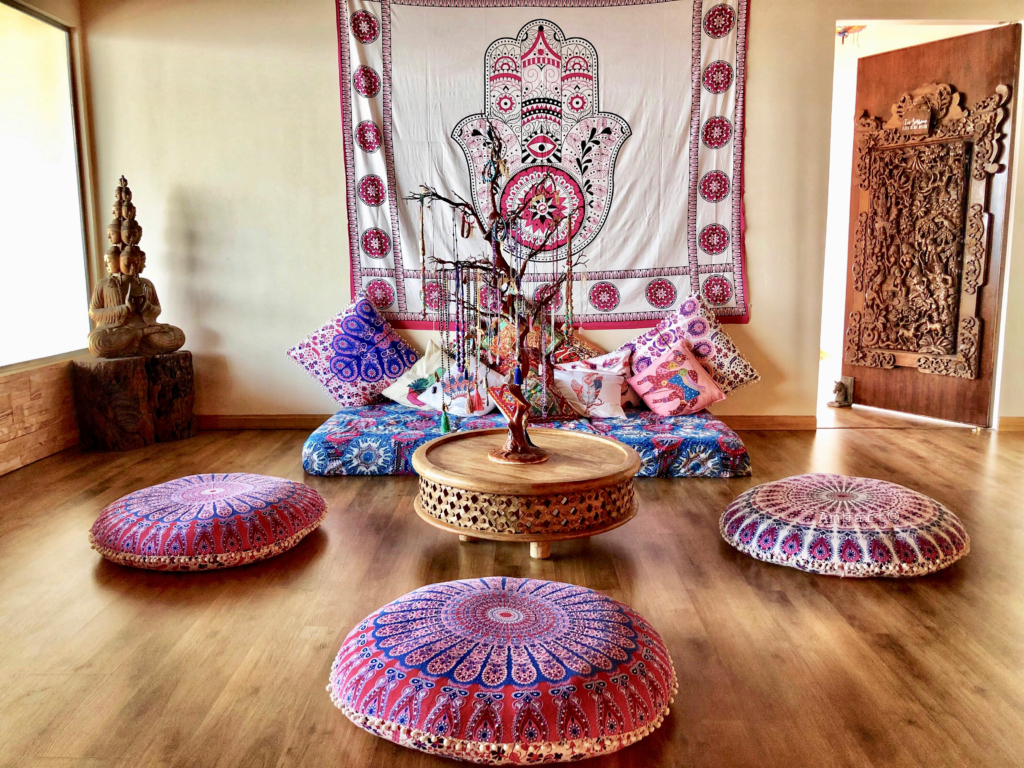 Terms & Conditions
GENERAL TERMS
All payments once processed are non-refundable under any circumstances.
Last admittance to class is 10 mins past the start of the class.
Bookings should be made online in advance to guarantee your space.
Workshops such as Cocoon Gong, Sound Healing, Full Moon, Cacao Ceremony, etc… are not included in packages.
MYSORE Packages & Memberships cannot be utilized for Yoga/Swing/Barre Classes. Likewise Yoga or Swing/Barre Packages & Memberships cannot be utilized to access MYSORE Program.
Students must check in at the reception at least five minutes before the start of your class, even if you have an online booking.
All students must inform the teacher of injuries for the teacher to adjust your practice accordingly.
Karma Yoga reserves the right to refuse admissions.
CANCELLATION POLICY
In case of class cancellations, customers need to inform Karma Yoga one (2) hours in advance of the start of the class to avoid any charges.
Cancellation policy for packages: No-show's or late cancellation will result in (1) one class/day getting deducted from your respective package.
Karma Yoga reserves the right to cancel classes one (1) hour before the start of the class.
MEMBERSHIPS FREEZING
Freezing is allowable twice for the 12 months unlimited memberships. Total number of freezing days is 60.
Freezing is allowable once for the 1, 2, 3, 4 & 6 months unlimited memberships. Total number of freezing days is 30.
Mysore Freezing is allowable once for 3 months unlimited memberships. Total number of freezing days is 30. Freezing is not allowable for other Mysore memberships/packages.
RESPONSIBILITY
Karma Yoga waives all liability from clients who do not follow the instructed class or has not disclosed medical conditions or recent injuries. Please do be aware that it is the student's responsibility to inform the instructor if you feel unwell or any discomfort.
By using Karma Yoga facilities you accept that there is a risk associated with all forms of exercise either during or after.
It is the student's responsibility to practice within their personal limits and to decide, whether or not to follow the advice and guidance provided by the yoga teacher.
Any personal injury or fatality incurred before after or during the classes would be under the student's sole responsibility, where Karma Yoga and its teachers hold no liability.
Please do not touch any of the displayed artifacts, statues and artwork.
Mobile phones should at all times be kept on silent mode within the studio. No phones allowed in the practice rooms.
LEFT PROPERTY
Karma Yoga accepts no responsibility for any property left, theft or damaged property on the premises. Please be responsible for your belongings. Please maintain your valuable within the designated lockers, ensure lockers are properly locked and return lockers keys to the reception after use.
Terms & Conditions are subject to change

Direction: From Marina Mall go to Ground floor and look for H&M and La Senza, between those stores exit the mall and on the right hand there's a connection to Marina Plaza, then take the lift to 33rd floor.
Free Parking: Marina Mall
Paid Parking: Marina Plaza – First Floor